The coziness of a luxury blanket with The fit of your favorite hoodie is here!
Beat the Freezing Cold in Style with this Wearable Blanket. The Oversized Blanket Hoodie will Keep You warm And Toasty.  Winter soft fleece blanket with sleeves hooded Sweater blanket ultra plush oversized outdoor warm flannel hoodie blanket
It really is the coziest and warmest way to relax.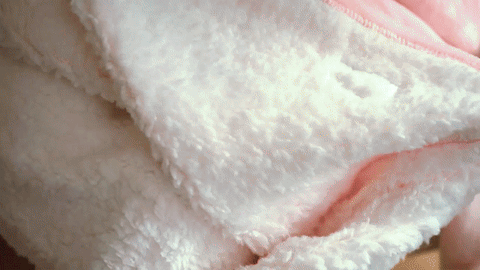 THE COSIEST WAY TO STAY WARM AND SNUG
With Extra Large Sleeves, a Giant Warm Hood, and a Roomy Front Pocket, The Blanket Hoodie keeps you warm and cozy while Lounging at Home, Watching TV, Camping, Sports Events, and anything and everything in between.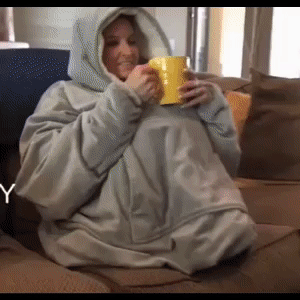 Keeps you warm & snug!
Enjoy it while Camping, Outdoor Sporting Events, and Concerts, watching TV, family time, walking your pets, reading a book, while working on your computer... Perfect to take on all your travels
 Slip into a luxury of warmth and coziness. The benefit of a warm blanket, plus the fashion and style of a hooded sweatshirt rolled into one.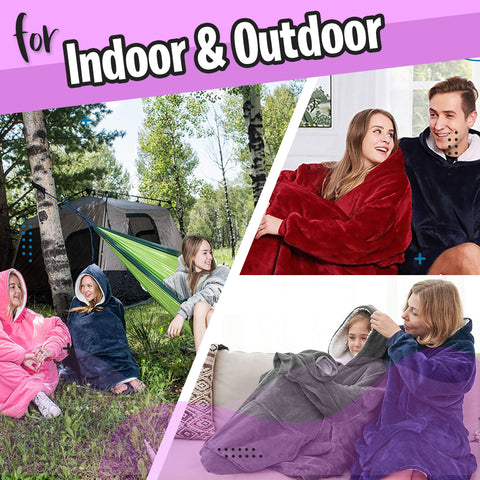 One size fits all!
One Size Fit All, very large and roomy for adults, teenage boys, and girls,14 yr up. The ends of the sleeves have elastic cuff so that you can keep the sleeves in place and use your hand. Super warm and comfy.
Machine Washable.
 


MADE FROM 100% SHERPA FABRIC AND OUR MICROFIBER TECHNOLOGY
This is made from 100% Sherpa fabric for comfort and warmth on the inside and our Unique microfibre formula. 
This gives you a softness you'll want to feel on your skin every single day. It also leaves your skin feeling cool and refreshed without that annoying itching feeling you'd normally get.  
 

Package Includes: