Conveniently Store Your Clothes Inside Your Closet With This Unique Bag!
Are you running out of storage space for your cabinets and closets?
Maximize your closet space and organize your clothes, blankets and so much more with the Oxford Frame Storage Box!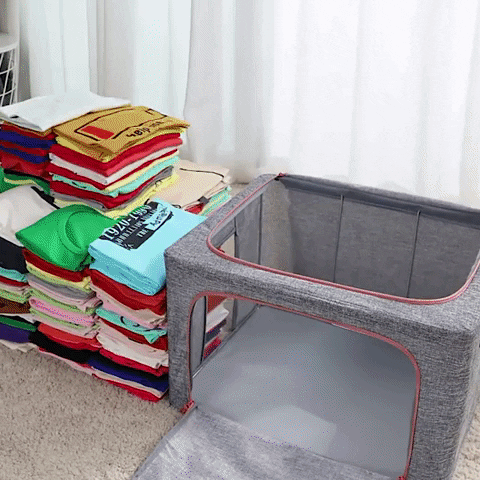 These amazing compact bags allows you to completely protect your clothing from dust, moths, and moisture as you store them in your closet!
It features a convenient transparent viewing window so you can easily identify your clothes with a single glance!
It's a must-have and easy-to-use organizer for your closet!
Get the convenience that you need to organize the clothes in your closet with the remarkable Oxford Frame Storage Box!
Durable Lightweight And Waterproof Fabric!
Long-lasting, breathable, and waterproof fabric!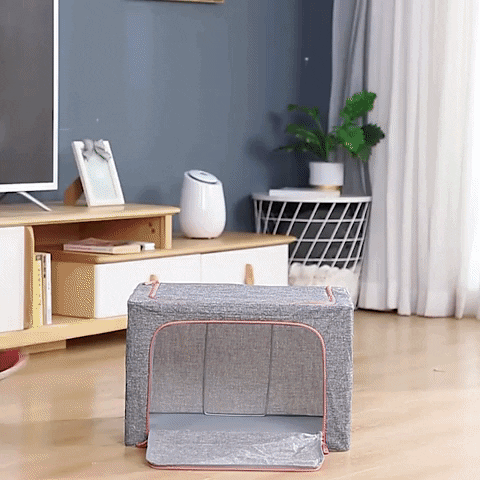 Product Specifications: 
Materials: Cotton, Oxford Cloth
Dimensions: 55L:50x40x28cm/ 66L:50x40x33cm /72L:50x40x36cm /88L:60x40x35cm
Package Content:
1x Oxford Frame Storage Box
It's a great way to keep your clothes compact and organized in your closet!
Get moist-free protection and dust-free protection for your clothes and more with the remarkable Oxford Frame Storage Box!
Convenient Stackable Bags For All Your Clothes!
Convenient stackable bags for all your clothes!
It features a standardized cube-based box design that allows you to easily stack them on top of each other for easier storage!
Built with a breathable composite 3 layered fiber that is designed to protect your clothes from odor and moisture damage as you store them!
It's foldable and collapsible construction so you can conveniently take it with you anywhere on the go!
It's a unique storage solution that is perfect for your home!
Get amazing protection for your clothes and keep them fresh and free from damage with the amazing Oxford Frame Storage Box now!