The #1 Vet Recommended Nail Trimmer
According to expert advice & veterinarians, trimming your dog and cat's nails is more than just a cosmetic chore. Unhealthy nails can cause pain and trigger irreversible damage to your pet.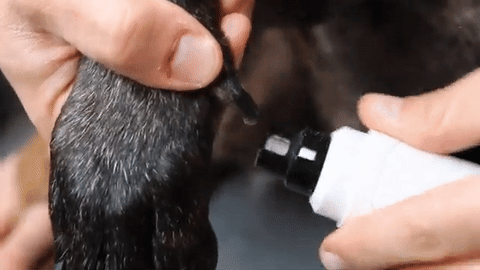 Why Do You and Your Furry Friend Need Trimmer
 SAFE & PRECISE TRIMMING 
The Trimmer uses an advanced emery diamond-bit grinder (7000 RPMs and quieter than 50 decibels) to deliver the safest, most comfortable pet nail grinding. Recommended by veterinarians and pet grooming professionals, painlessly and precisely trim your pet's nails anywhere.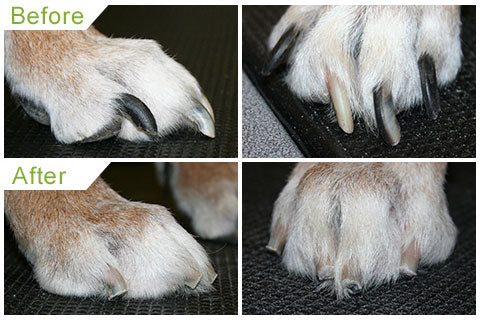 WHAT ARE THE BENEFITS?
Shorter Nails Make Walking More Comfortable
Save Money After the First Use
Trimming Reduces Injury Risks
Less Scratch Marks
Avoid Damage to Bedding, Carpet & Hardwood Floors
Good for Dogs & Cats with Clipper Anxiety
Rounded & Smooth Nails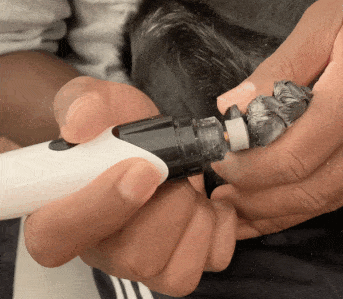 PERFECT FOR PETS WITH ANXIETY 
 Many pets get stressed by the sound and vibration of most nail grinders and clippers. The Trimmer  uses a superior motor with whisper-quiet technology that produces a very low vibration to keep your pet calm by trimming their nails faster and easier.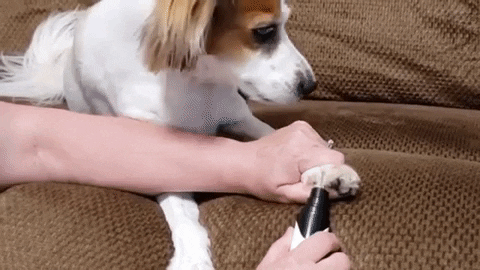 SUITABLE FOR ALL PET SIZES AND BREEDS
The Pet's Nail Grinder comes with three size openings to suit different sized nail. Choose a suitable one according to the size and characteristics of your pet's nail.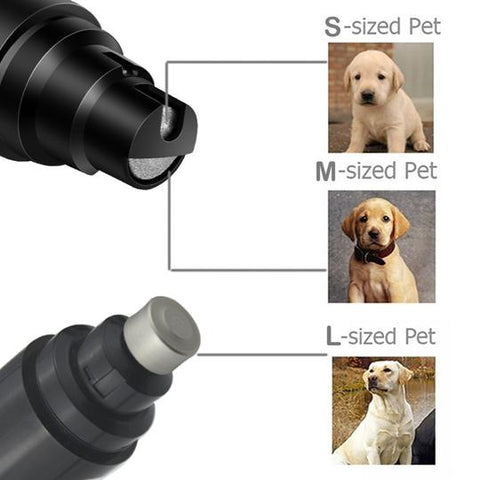 BUILDS TRUST WITH YOUR PETS 
Once you show them nail trimming doesn't hurt when using the Trimmer , it will strengthen your bond; Building inseparable trust between both you and your pet.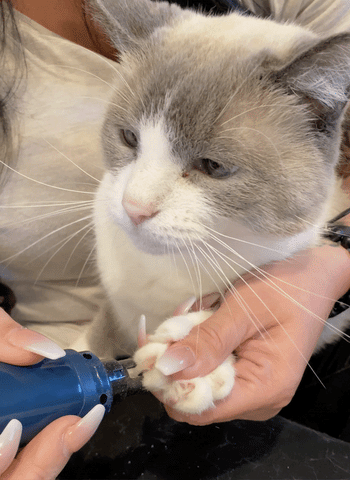 RECHARGEABLE  AND PORTABLE
This stainless steel design uses a rechargeable port that lasts two hours.  We recommend charging after each use! The lightweight and ergonomic body design also makes it easy to handle.
SAVE MONEY 
Spending your hard-earned money on frequent groomer visits? Our advanced technology will help you trim your dog's nails efficiently, wherever and whenever. 
"But My Pet Might Be Scared Of It!"

No need to worry! All pets react differently and are special in their own way. With your FREE E-BOOK & INSTRUCTIONAL VIDEO included, we will make sure to walk you through each and every step to provide you and your furbabies with a smooth experience.


HOW DOES IT WORK 
1.  Let your pet smell and listen to the Trimmer , in order for them to be familiar with the device.
2. Depending on the size and shape of the nail, chose a fitting trimmer opening.
3. Use the Trimmer  to trim their nails.
4. In between paws, it is recommended to give them a treat, reinforcing calm behavior with the Trimmer.
5. After grinding, clean the wheel to remove any nail powder for reuse later.
What's Inside Your Delivery 
• 1x Trimmer 
• 1x USB Charging Cord
• 1x User Manual
 • 1x E-Book
 PREMIUM SHIPPING
 We Ship from our warehouse in Los Angeles and Germany, and a 30-day money-back guarantee.