Pink Floyd Dark Side of the Moon in stained glass.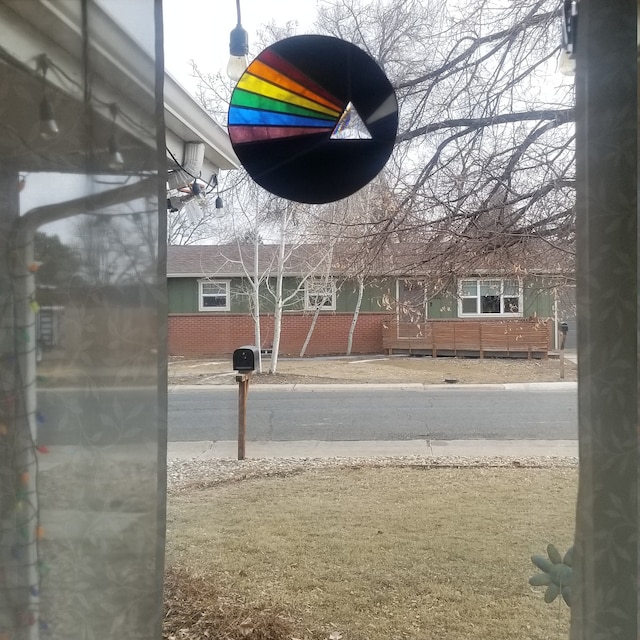 Created in the Tiffany style of stained glass where each piece is hand cut, hand ground & fitted, wrapped in copper foil, and then soldered into the design. The photo is taken in various light but they can't do justice to the way this piece glows in the sunlight!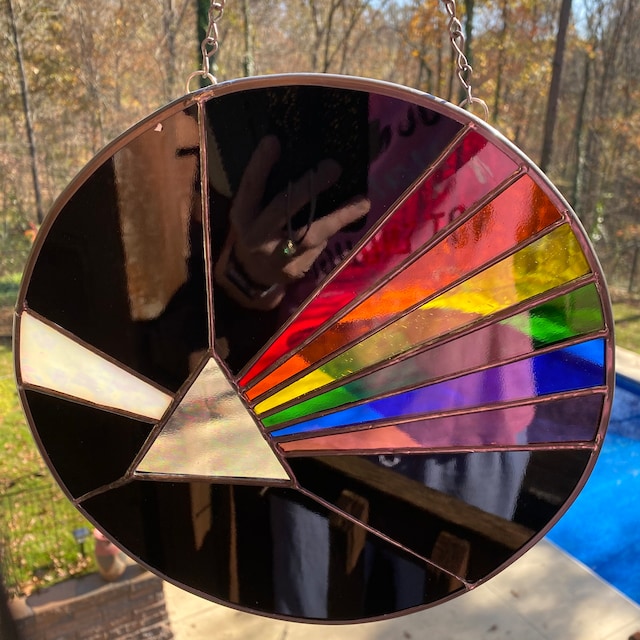 The center is a clear iridescent ( rainbow) triangle surrounded by black glass. A small piece of white glass cuts through the center next to the prism and a beautiful rainbow cuts through the center of the other side. A beautiful prism. Bright purple, blue, green, yellow, orange & red water glass forms the radiant rainbow.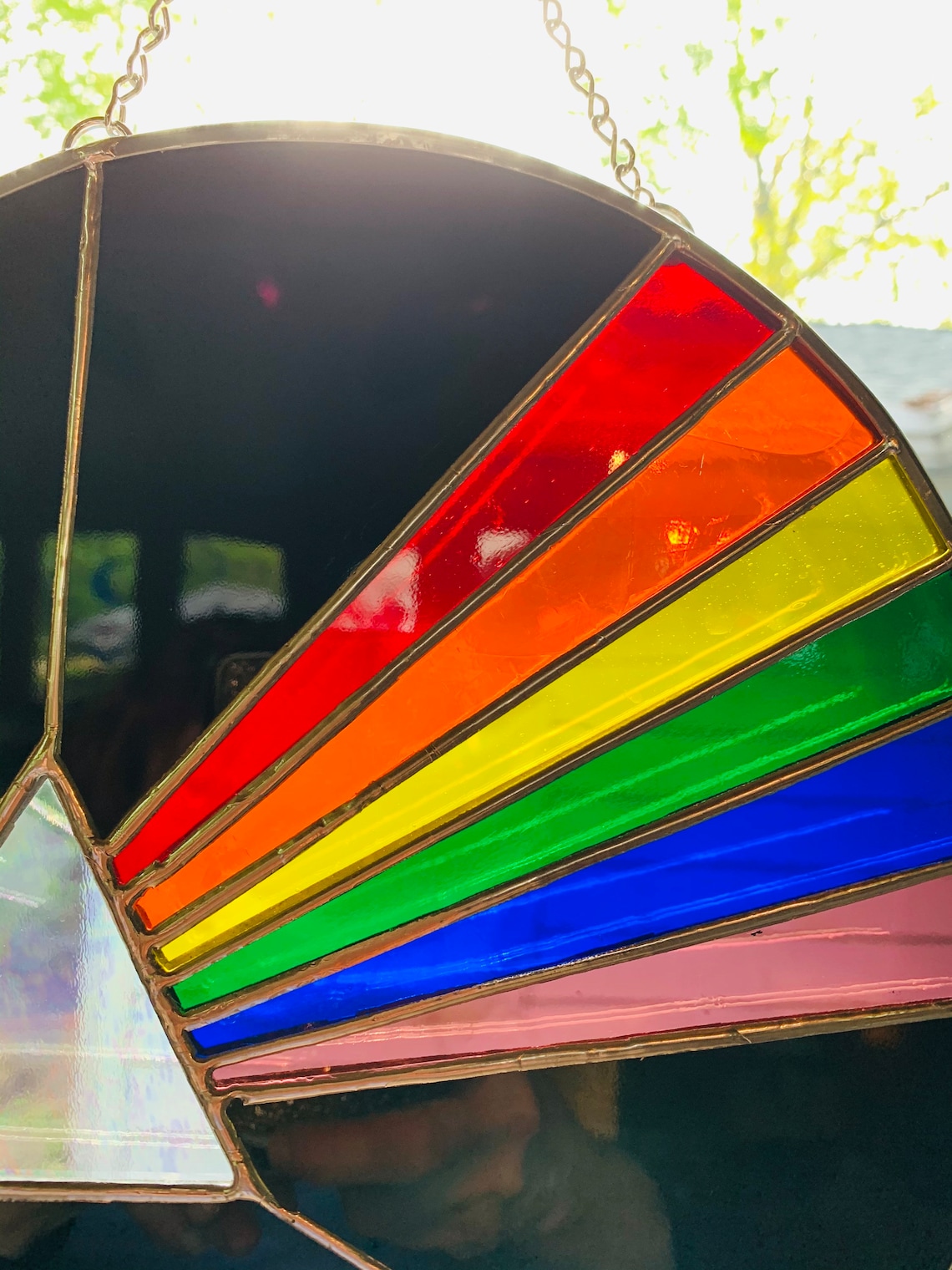 Display your inner love for your favorite fictional character or movie. These pieces of art are the perfect conversation starters for your home!
Each item is a unique and handcrafted work of art. Natural variations in the glass make each piece a one-of-a-kind masterpiece.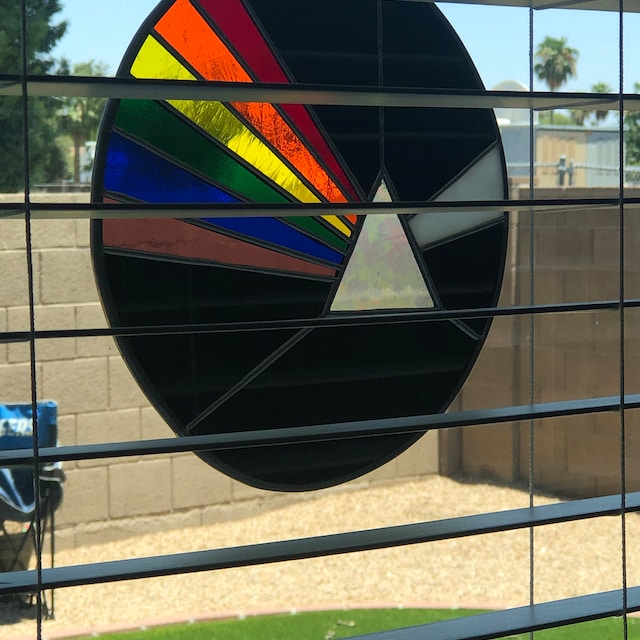 A tribute to the iconic Pink Floyd album that has influenced multiple generations of fans and musicians alike.
This is a beautiful piece for any Pink Floyd fan.
Specifications:
Handmade

A: Approx. 7" Circle. B: Height - 7", Width - 6"

Materials: glass, solder, copper foil, wire, stained glass