Say goodbye to nasty water buildup and repulsive smells coming from your sink. Your kitchen and bathrooms will be cleaner with Pipe Decontamination & Deodorant Stick, the new powerful cleaning solution that eliminates odors and prevents your drains from becoming a clogged up mess.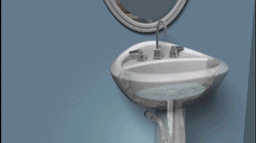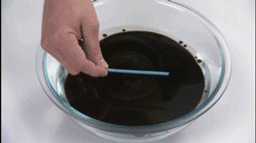 Product Features:
Made of 100% powerful enzymes to keep your kitchen, bathroom, and utility drains clear of buildup and odor. Prevent smelly pipes; stop odor at its source.
Decomposes oil, fat, grease, soap scum, food, and organic matter accumulation, and keeps the drain free flowing, make your sink clean again.
Super concentrated cleaning and sanitation features are suitable for you to drop it in the drain once a month to prevent backups, clogs, and nasty odors.
Can be used on sinks, tubs, floor drains, decontamination, deodorizing stick, sewer kitchens garbage disposals and more.
Keep your drains clean and odor-free.
Specification:
Size: Approx 11.7×14 cm;
Quantity: 12 pcs
Color:
Blue sticks (sea flavor)
Yellow stick (lemon flavor)
Orange sticks (orange flavor)
Purple sticks (lavender flavor)
Package Includes:
 1Set Pipe Decontamination & Deodorant Stick, 12 pcs
Tips:
Before use, please dredge the garbage in the pipe to ensure that the pipe can be used normally!
ATTENTION: The Sticks may be broken in 2 parts due to the impact of external force during transportation, but the effect is not affected.