The perfect tool set to remove broken water pipes or screws!
Features:
Remove Damaged Screws Bolts And Water Pipe - Using this tool will quickly and easily remove broken screws, pipes, bolts, and studs without damaging hole threads.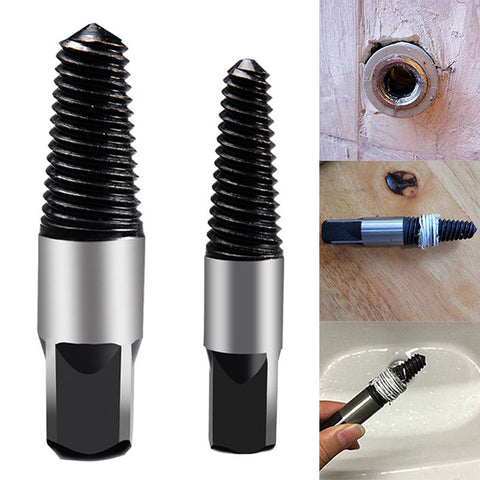 Screw extractor size includes #1 for 1/8"-5/32" , #2 for 5/32"-3/16", #3 for 3/16"-1/4", #4 for 1/4"-5/16", #5 for 5/16"-7/16", #6 for 7/16"-9/16", 7# for9/16"-3/4", 8# for 3/4"-1" .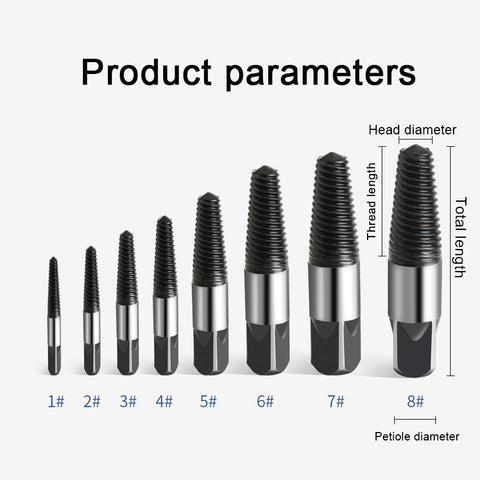 It can remove damaged pipes which can not be disassembled by the common screwdriver.Suitable for pipe thread correction, It can be used with an electric drill or with a wrench; Great for at home use and professional technician, long service life.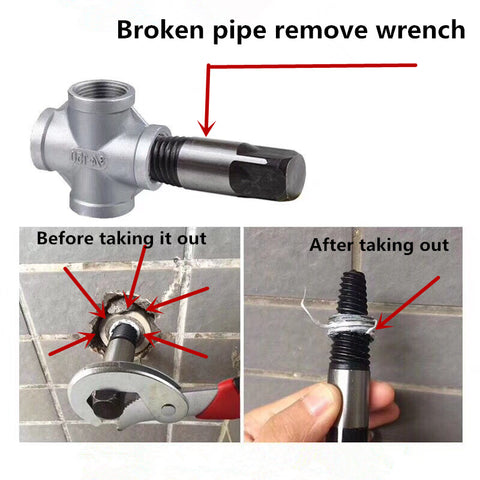 Reliable Quality- Made from carbon steel and are tempered twice for extra hardness and durability. High carbon steel forging,Overall heat treatment,high strength,Strong toughness,Strong and wear resistant.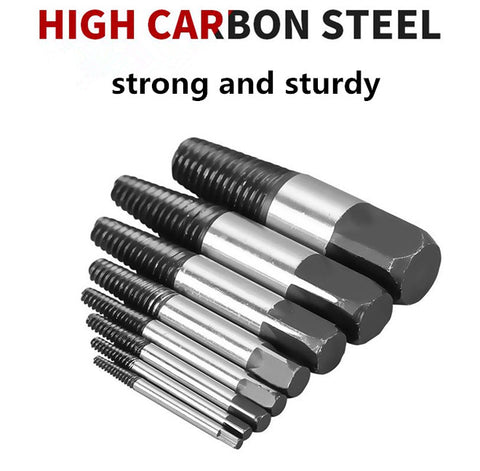 Specifications:
Material: high carbon steel
Color: As the picture shows
Size: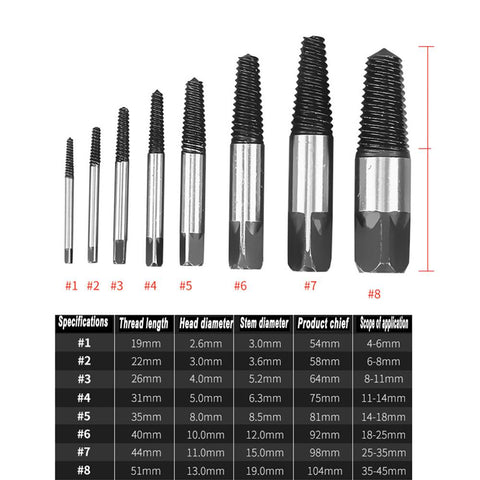 Package includes:
1 * 5 Pcs Pipe Screw Extractor Set
1 * 6 Pcs Pipe Screw Extractor Set
1 * 8 Pcs Pipe Screw Extractor Set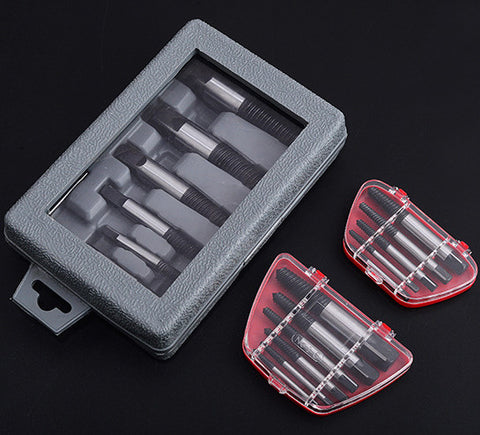 How to use:
1. Select the appropriate size of the extractor according to the inner diameter of the broken water pipe and insert it into the broken pipe.
2. Use a spanner wrench to clamp the extractor and turn it counterclockwise.
3. When the rotation is turned to 1/4 turn, the inside of the broken pipe is felt to be tight, indicating that the extractor has been activated. At this time, the extractor is rotated counterclockwise again, and the extractor rotates together with the broken pipe, and the more the rotation, the looser the wire is removed.