The lovely green leaf shape holder, blended with the plant, makes it invisible yet elegant. Organize branches and leaves to give your room or balcony a new beautiful look.
Extraordinary Plant Clip
Offering a simple solution, solve the problem of climbing wall plants or cables that were getting out of hand. It also provides a better solution than ordinary plant clips, wooden stakes, or other plant supporting tools.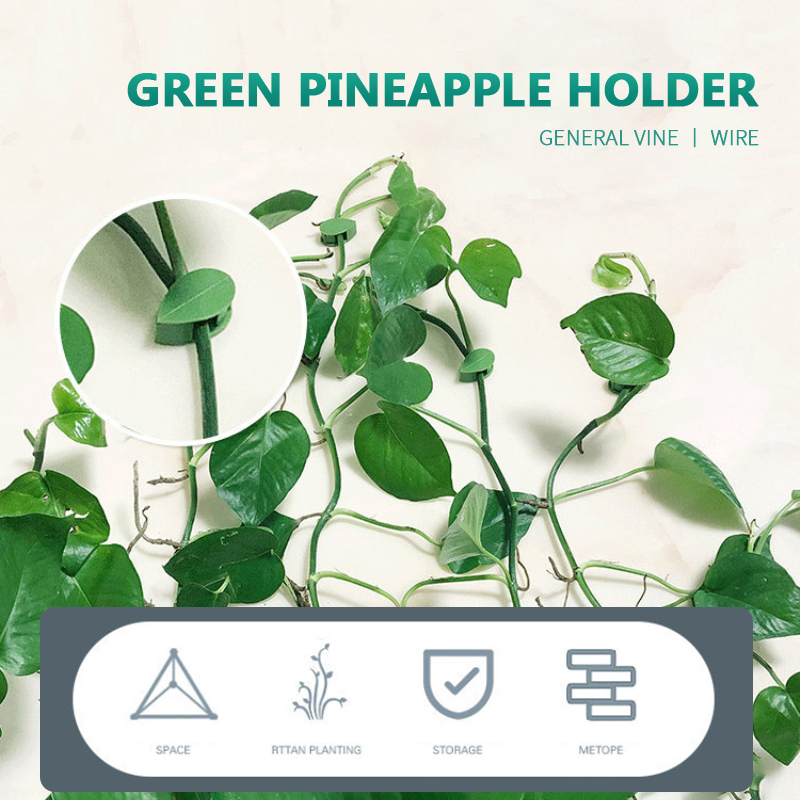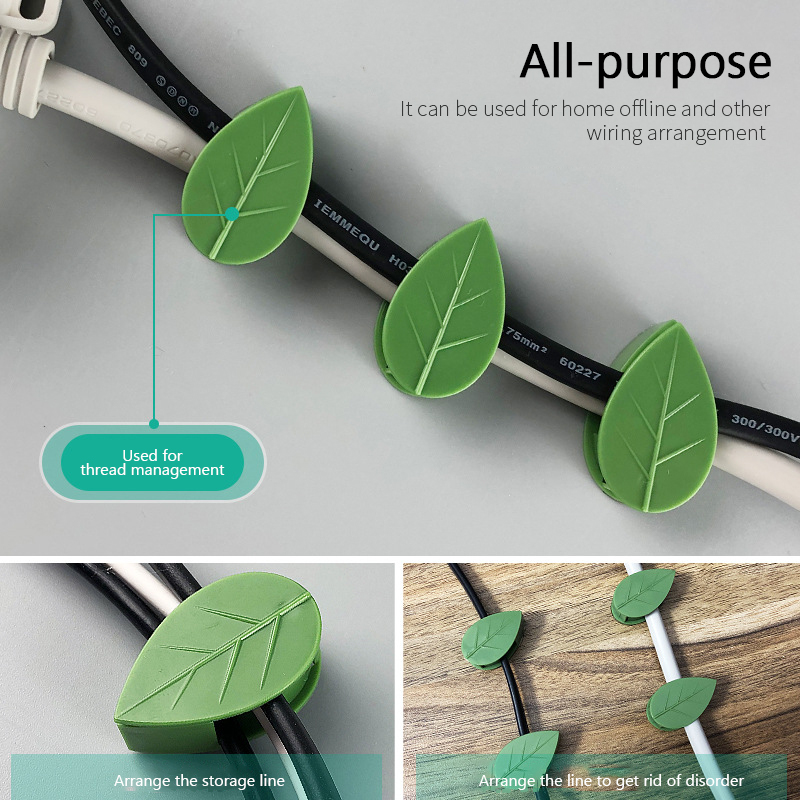 Suitable for Many Plants and Place
Not afraid of the rain and corrosion, it will make your plant to face sunlight. You can use it for outdoor or indoor plants. Suitable for small and medium-size plants, such as orchids, tomato support, green dill, Creeper, ivy, seedlings. Not suitable for large plants.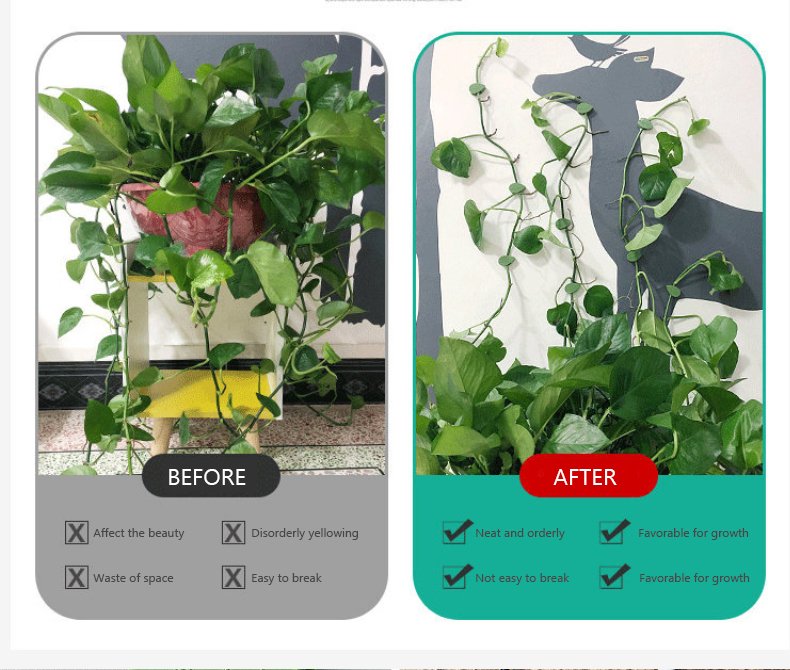 High-viscosity Adhesive
The adhesive is also cut into leaf shapes. Before use, glue the back to the plant clip. It can be firmly glued to the wall, visually these plant clips can be integrated with green plants, invisible but beautiful.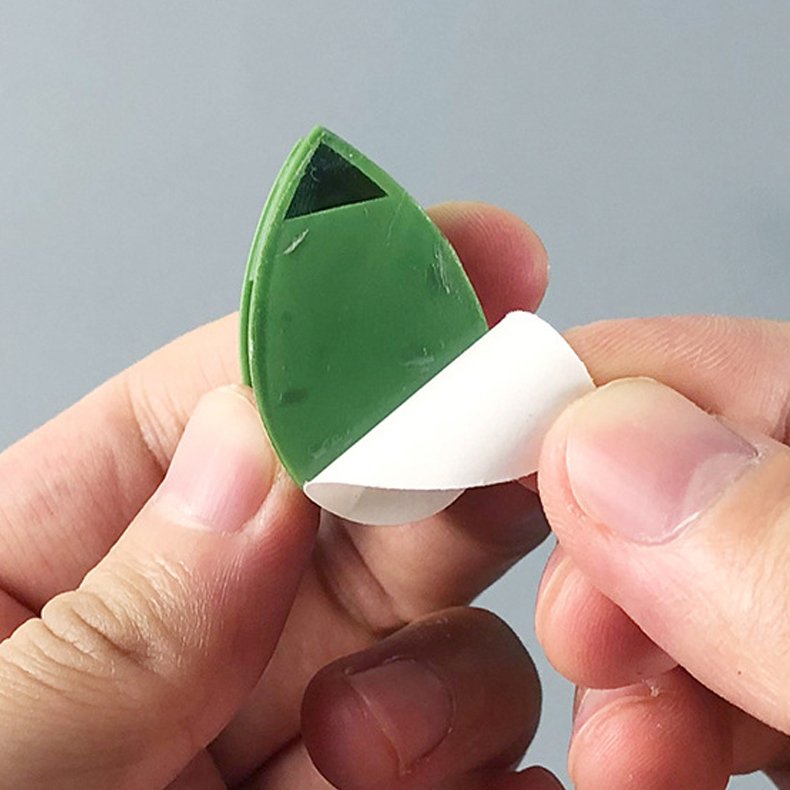 Easy Installation
The installation is simple and does not even require any tools. Gently open the plant clips with your fingers, put the vines of the plant into the clip, buckle it, and stick the plant fixture clips on the wall.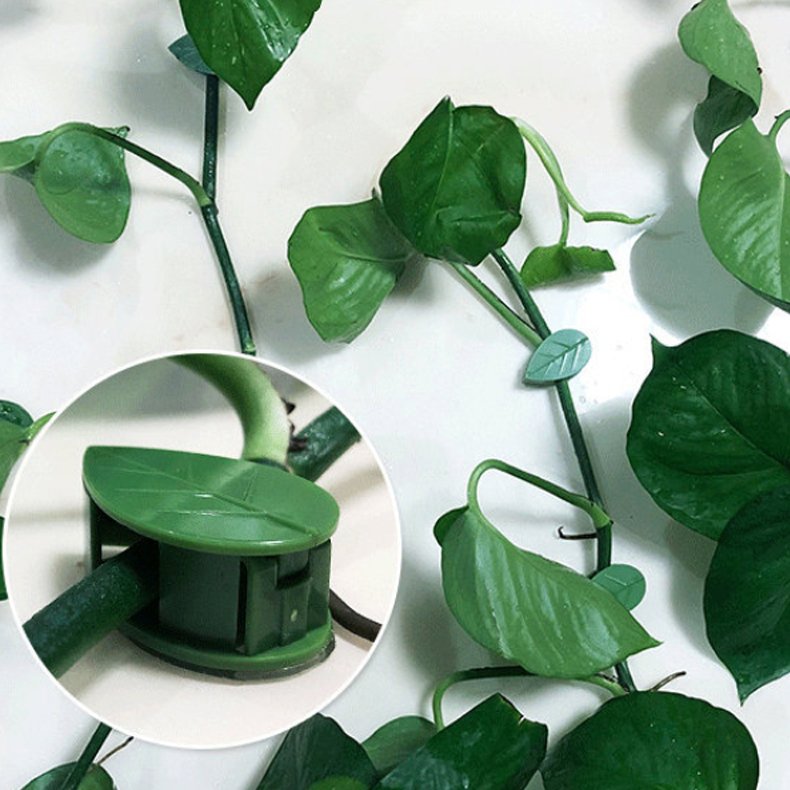 Eco-friendly Durable ABS Resin Material
The cute green leaf shape plant clip is made of environmentally friendly, safe and degradable material, which can provide plant with support and fix while not harming plants.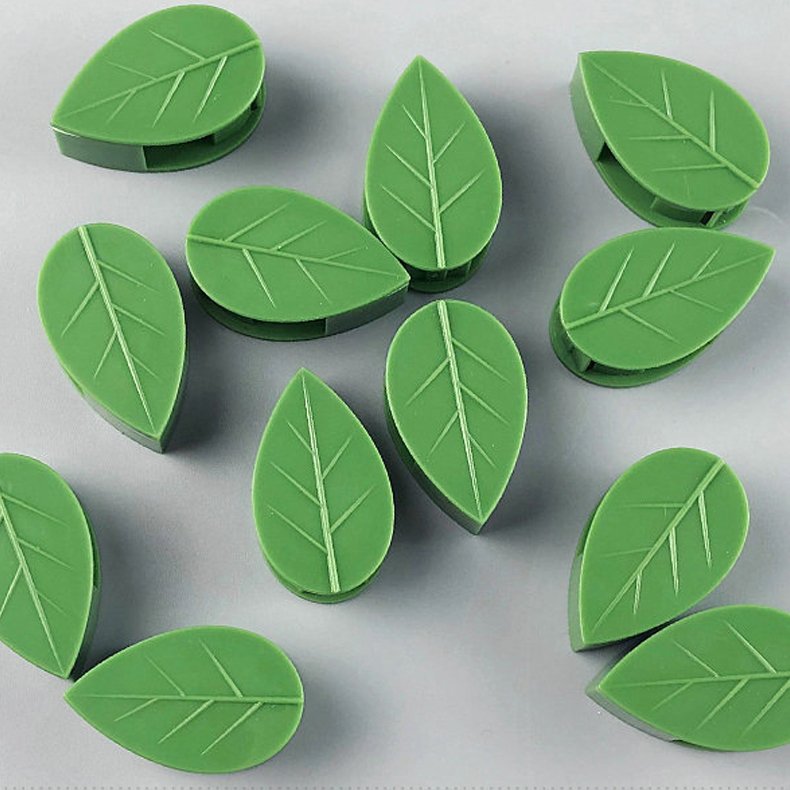 How to use:
Glue the adhesive to the plant clips.
Gently open the plant clamp with your fingers.
Put the plant stem or vine into the plant holder.
Fasten the clip and stick it to the wall.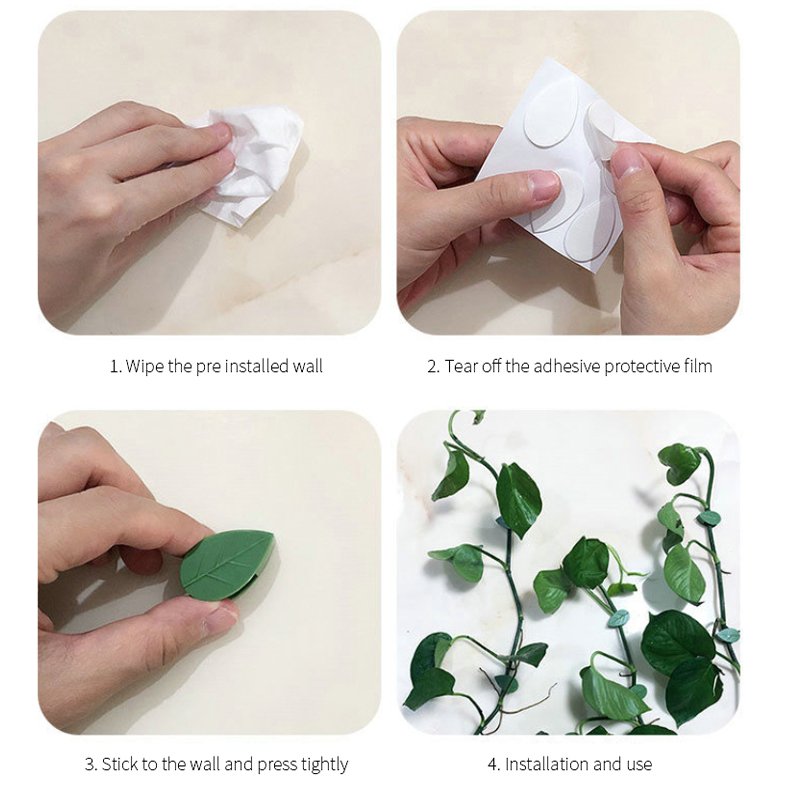 Specifications:
Weight: 0.35oz
Color: green
Material: eco-friendly ABS and high-viscosity adhesive