SUITABLE FOR MOST PLANTS
The plant clip provides strong support for vegetables, flowers, climbing plants, vines or small plants,  prevent the damage caused by wind and rain or other bad weather, protect plant without harming stalk of the plant, and will not hinder the growth of the plant. A great way for plants to grow safely and healthily.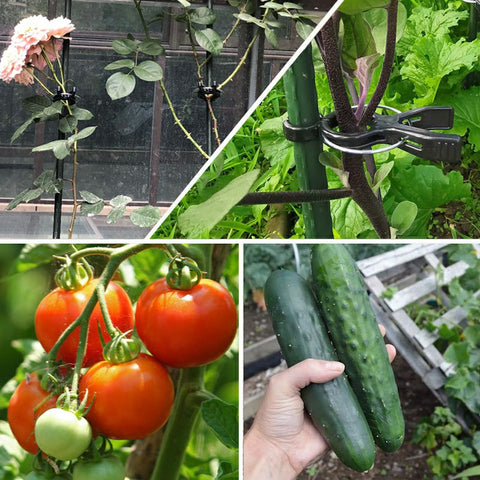 SECURE & REUSABLE - UP TO 5 YEARS LASTING
Our plant clips different from other low-quality clips, these are made of high-quality plastic and durable galvanized spring steel wire, non-toxic, environmentally friendly, waterproof and not rusty, protect firmness to plant stem even in stormy weather.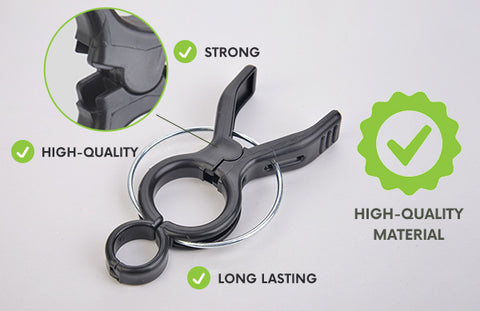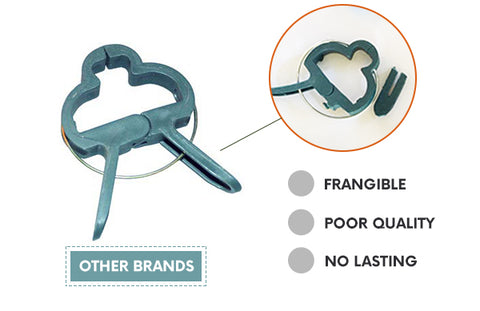 EASY ONE-HANDED PLACEMENT 
Placement is done easily with just one hand!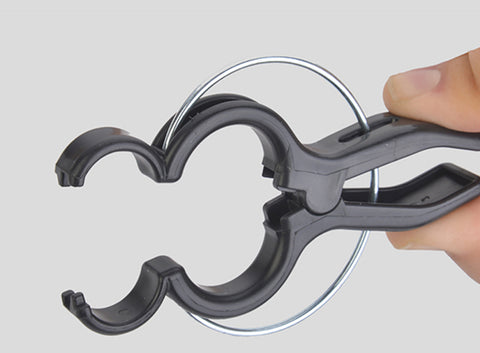 SPECIFICATIONS:
Color: Black
Material: Plastic, steel
Diameter of small clips: 0.2inch (0.7cm)/ 1inch (2.5cm)
Diameter of large clips: 0.6inch (1.6cm)/ 1.2inch (3cm)