FACTORY LIMITED FLASH 60% DISCOUNT: EXPIRES MIDNIGHT!
Break the chain of nicotine addiction.
The Natural Quit Smoking Patches are a revolutionary new treatment which uses a blend of natural oils to reduce nicotine receptors in the brain curbing cravings without feeding the addiction. 

A smoker can smoke while using the patch, but they will notice that the cigarette isn't as enjoyable. Within 14 Days, as nicotine receptors decrease, they will lose their desire to smoke.
The Anti-Smoke Patch serves as a chemical-free substitute for smoking and unlike most stop smoking products - has absolutely no nicotine.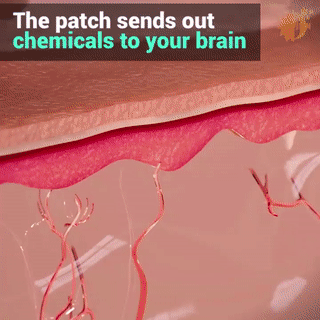 FEATURES:
Proven to reduce nicotine dependance in longterm smokers.
A cigarette contains more than 7,000 chemicals,

 

most of which are poisonous. Smoking less will immediately benefit your central nervous and respiratory systems.
Simple and immediate results

 

- Just 

paste the patch

 

onto the wrist, arm or chest and allow the

 

natural ingredients

 

diffuse into your body. 
Smoking comes at a price to your health and bank account. Less money spent on cigarettes equals more money for the more important things in life. Quit today and become free from addiction. 
Powerful herbal blend includes; Natural tobacco extracts, Licorice, Clove, Menthol, Citric acid, Hops.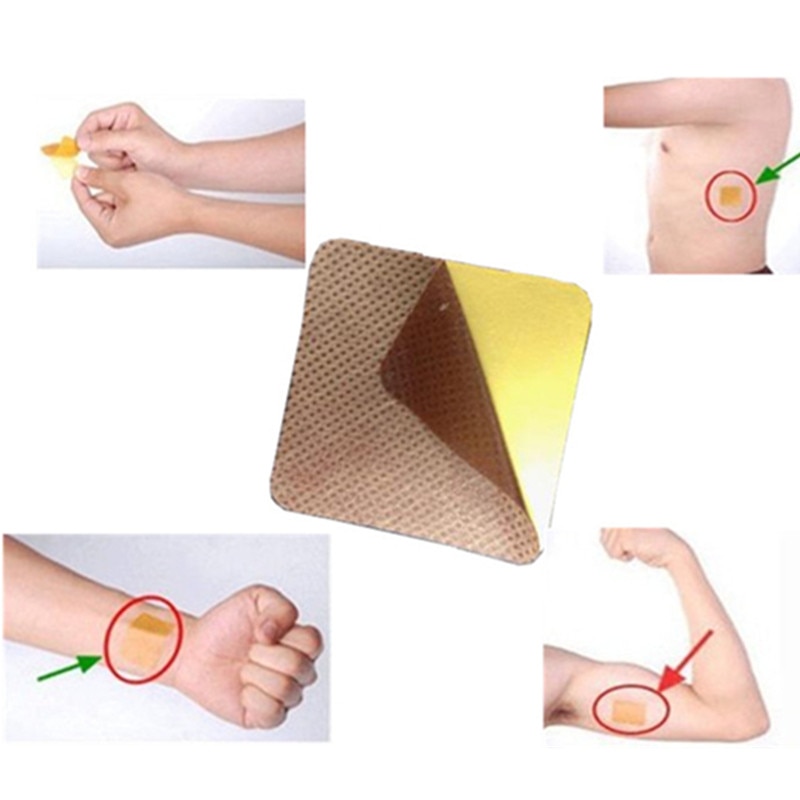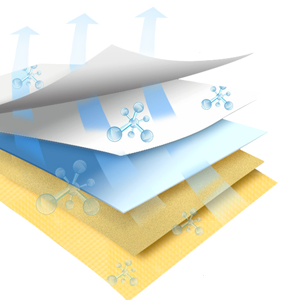 BENEFITS:
Extracted substance from natural tobacco
Most effective method to give up smoking
Avoid letting harmful chemicals to enter the body
Applicable to wide ranges of people
Reduce the desire of smoke
Reduce/remove the number of cigarettes
Eco-friendly 
This patch can be used in almost everywhere 
REASONS TO QUIT SMOKING:
Reduce the exposure of second hand smoke to your friends and family.
Save money - Less money spend on cigarettes equals more money to spend on important things in life.

Cigarettes contain more than 7000 chemicals, most of which are poisonous. Smoking less will benefit your central and respiratory system.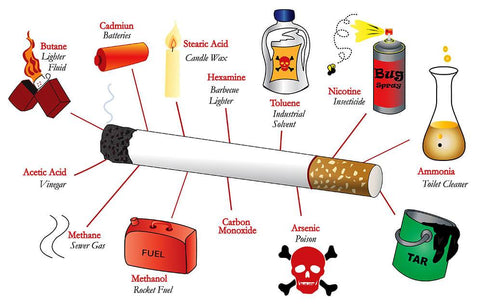 HOW TO USE:
Peel off the smooth protective of the paper.

Stick patch onto the cleaned parts of the body surface such as the upper arm, thigh and the lower part.

Attach one after getting up, take if off and change a new one in the next morning.
WARM REMINDERS:
Use only as directed.

Do not apply to wounds or damaged skin.

Do not use during pregnancy and breast-feeding.

Keep out of reach of children.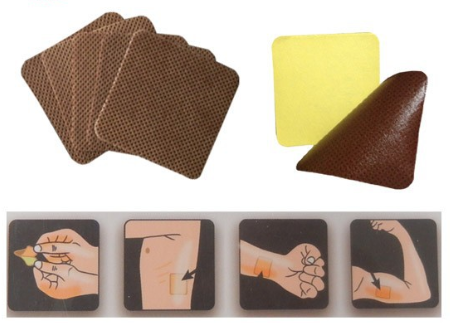 PACKAGE INCLUDES:
30 x Anti-Smoking Patches
Whether you are 24 or 84, your body can cleanse itself and repair the damage done by years of smoking.