Multifunction Foldable Table Lamp
Modern and convenience design for reading, camping and night light.

CONTROLLED BY TOUCH SWITCH
Touch switch, 3 light brightness adjustable

Charging port, support DC 5V

Built-in 1200mA lithium battery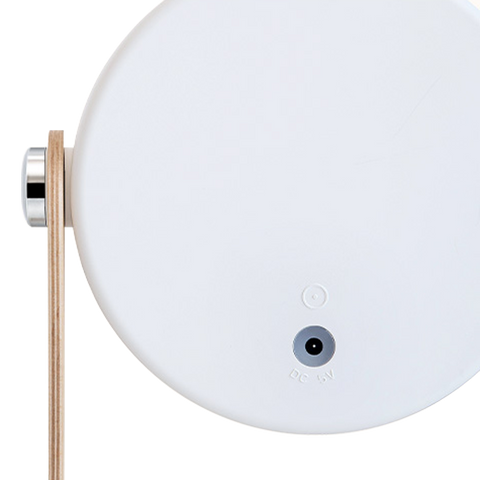 BEYOND CONVENIENCE, WE PROTECT YOUR EYES
Customers have told us that our  foldable wooden lamp not only so portable with high quality, but also improved their sleep quality and mood because of soft lights won't hurt eyes. Our customer reviews and feedback fuel our passion to make a difference.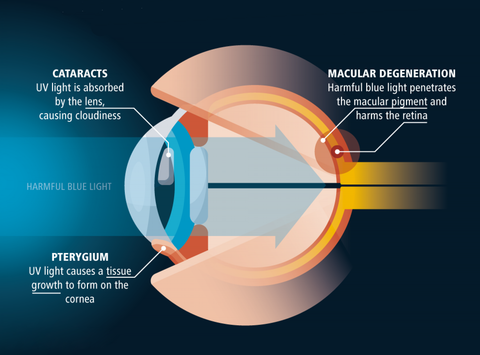 The "blue light" in LED lighting can damage the eye's retina and disturb natural sleep rhythms, France's government-run health watchdog said. New findings confirm earlier concerns that "exposure to an intense and powerful [LED] light is 'photo-toxic' and can lead to irreversible loss of retinal cells and diminished sharpness of vision," the French Agency for Food, Environmental and Occupational Health & Safety (ANSES) warned in a statement.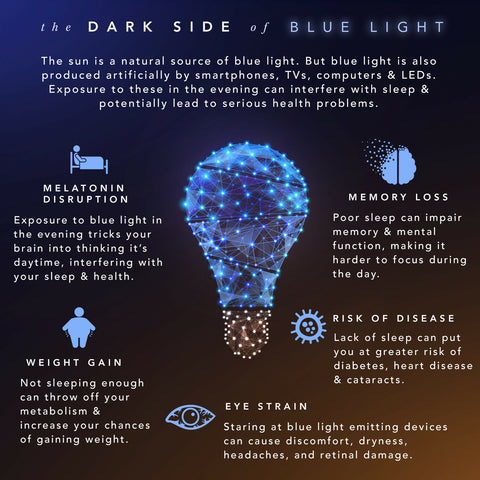 USB RECHARGEABLE
About 2 hours full charged via regular DC 5V USB charging cable.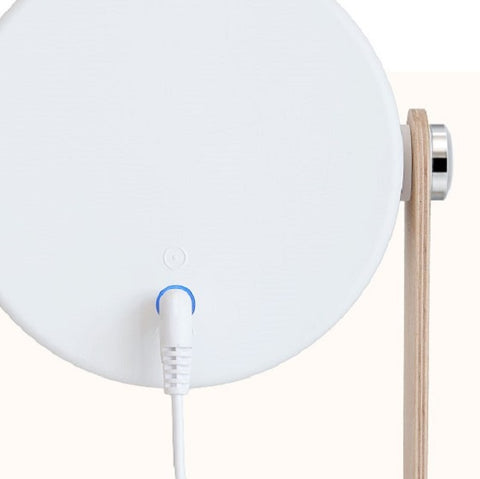 TOUCH CONTROL
Touch the raised circle to full control the lights power.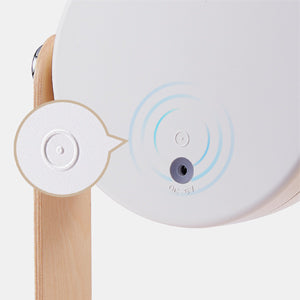 THREE LIGHTING MODES
Built-in 25 energy saving lamp bulbs for 200LM(High), 100LM(Middle), 50LM(Low) brightness.
SHAPE TRANSFORM
360°rotatable wooden handle with stretchable lamp body.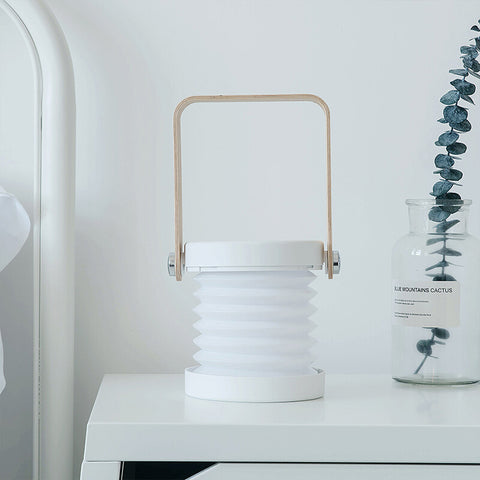 MULTIPLE USAGE SCENARIOS
Combine with desk lamp and folding lantern design, 360° adjustable irradiation angle, available for hanging, placing on a table or taking it outside activities. The wooden handle can rotate as the holder, like the handle, as the hanger. It is suitable not only for indoor daily use but also for outdoor emergency use. This versatile function lamp is ready to decorate your home or accompany you when traveling, camping, hiking, and fishing, picnic and more.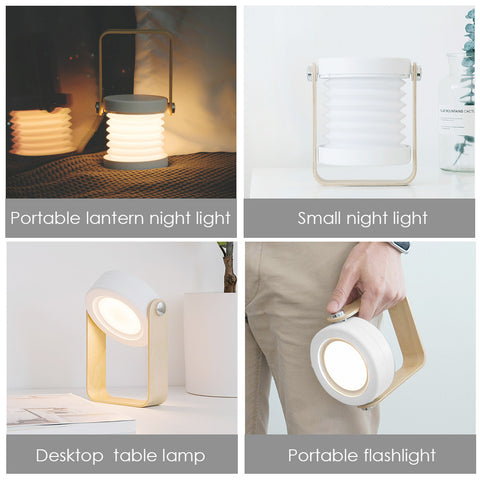 FEATURES:
BODY TRANSFORM: Foldable and stretchable as table lamp/ reading lamp/ flashlight/ camping lantern.
USB RECHARGEABLE: Built-in large-capacity 1200mAh rechargeable lithium battery and full charged in 2 hours.
TOUCH CONTROL: One-touch control to turn on / off and to control brightness from low to high.
WATER RESISTANT: Made of metal, ABS and wood material ensures that it can operate in nearly any weather.
DIMMABLE BRIGHTNESS: There is a raised circle above the USB charging port, which is the power switch. Change the brightness with a soft touch.

SPECIFICATIONS:
Materials: Wood, ABS, PC
Brightness: Adjustable
Weight: 224g