No More Fear of Hair Loss!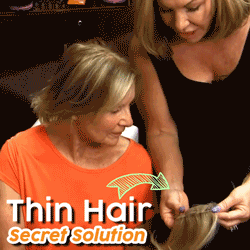 Say goodbye to the embarrassment of the thinning hair because of stress and ageing, with the Silky Clip-On Hair Topper.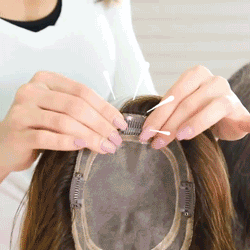 The Silky Clip-On Hair Topper is a perfect solution to conceal hair loss and seamlessly look as natural as your own hair. There are different colors to choose from to ensure you find the best fit or and these are hair dye safe, too. With the clips already attached, no more hassle of glues and pins, and since it firmly stays in place, even a windy day will not let you worry about revealing your secret.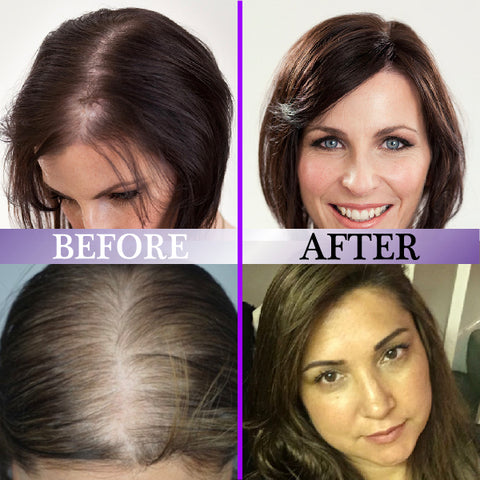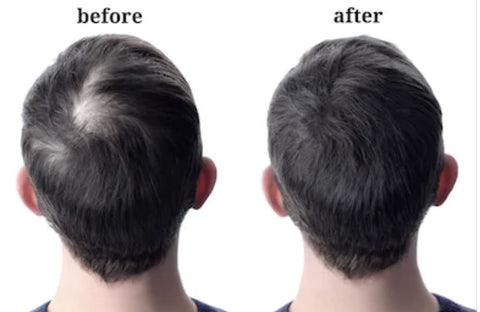 FEATURES:
Easy To Wear:


No extra tool needed, the clips are already attached and is ready for instant use, no need for glues or hairpins.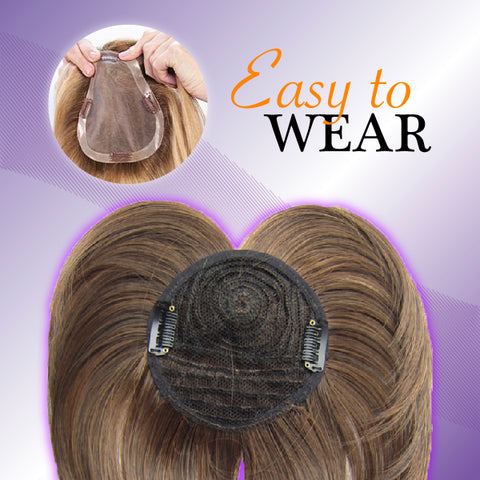 Full Coverage:




Instantly hides sparse hair, you get full hair cover in just seconds.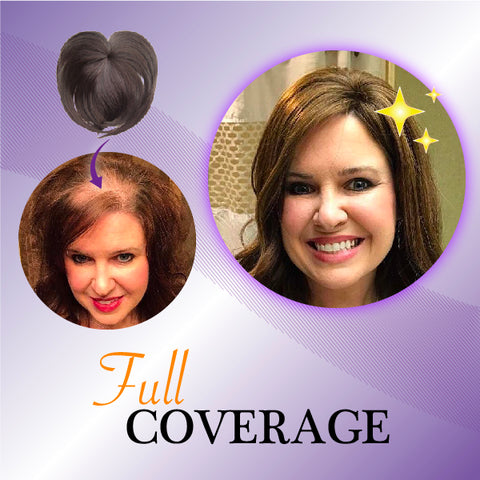 Natural Looking:




It blends with your normal hair, making it seems normal too.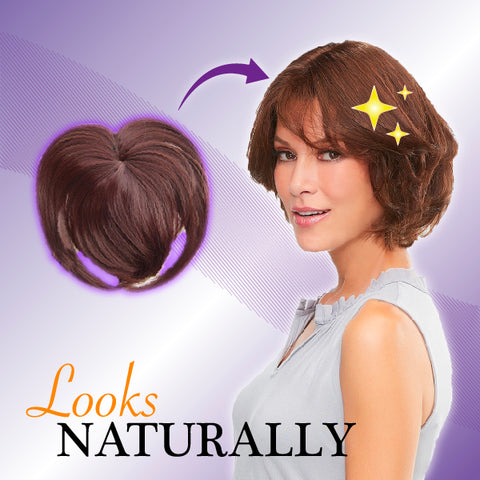 Breathable:
The net allows your scalp to breathe though being covered by the hair topper.
Firm And Secured: 

It firmly stays put even on a windy day.

Cut and Dye: 

You can cut it to match the length of your hair, you can even have it dyed.

Washable: 

You can wash and dry it like your normal hair and use it again.
HOW TO USE:
Open all of the pressure sensitive clips.

Secure front clip 1-2 inches behind front hairline. Apply light pressure as your smooth base back; secure back clip(s).

Secure both side clips, keeping base taught and flat to head.

Style and blend hair.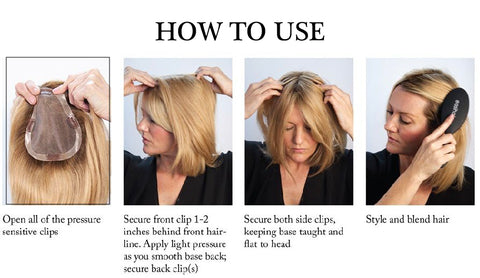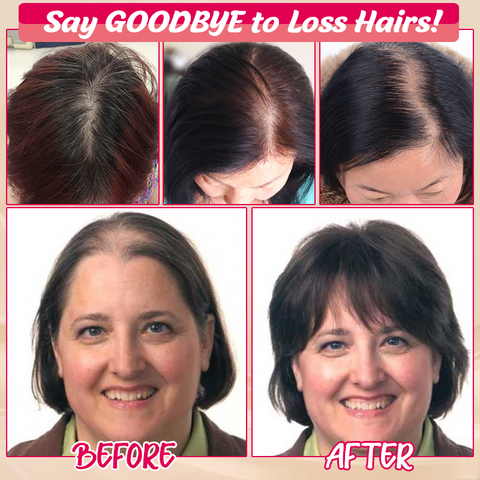 Specification:
Material: Hair Silk
Length:15-22cm (Free to Trim) ( BB clamp: 6 x 6 cm) 
Package Include:
1 x Silky Clip-On Hair Topper