Healthy toasts with no mess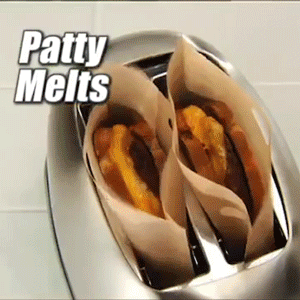 Easiest grilled cheese EVER! Of course you can use them for more than that, but even if that's the ONLY thing you used them for, they would still be amazing!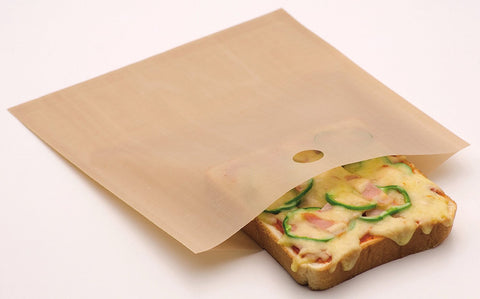 Healthy toasts with no mess. Toaster bags are FDA approved. They are made from PTFE coated Fiberglass and PFOA & BPA free. These bags keep your toaster clean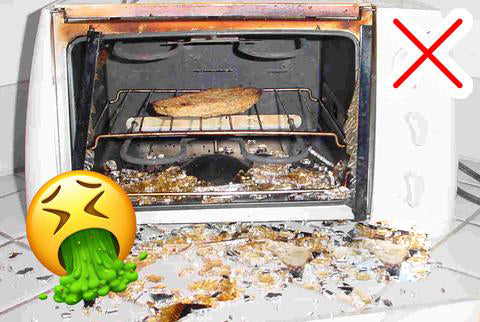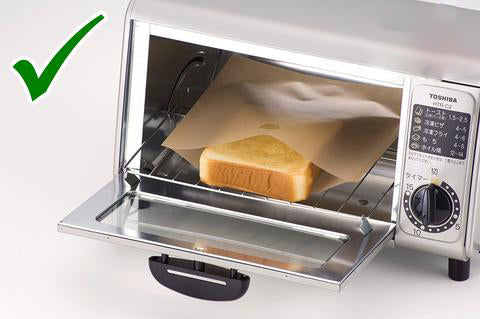 They are strong, nonstick, and re-usable over 50 times. Large bags to accommodate almost any size bread, Retain all the flavors and vitamins, Keeps gluten free toasts gluten free - no cross contamination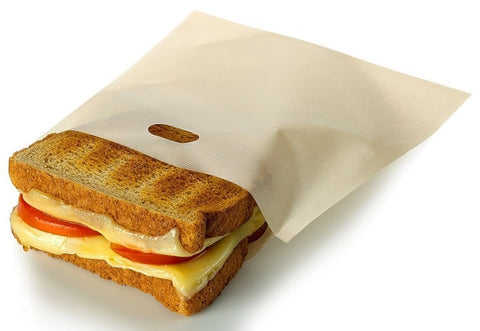 Great for travelling & holidays
keeps your toasts clean, Use in Toaster, Microwave, Grill, Oven, Reheat snacks, pizzas, nuggets, vegetables and more in minutes!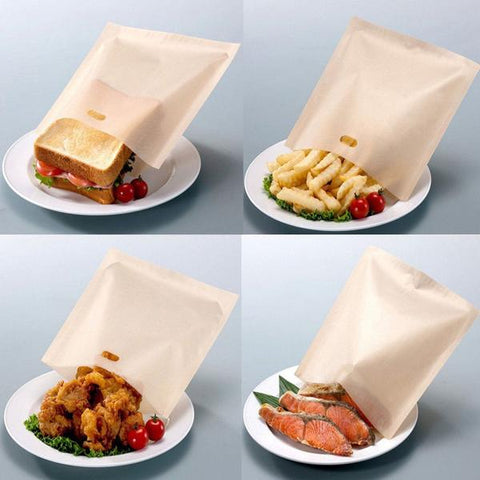 Reheat left-over food in microwave with no mess! They are easy to clean. These bags are great for gluten-free diet and for people with any food allergy
Bread slices do not touch toaster They will accommodate almost any size sliced bread. Safe up to 500 degrees.
Specifics
Material: Teflon coated glass fiber cloth
Size:16x16.5cm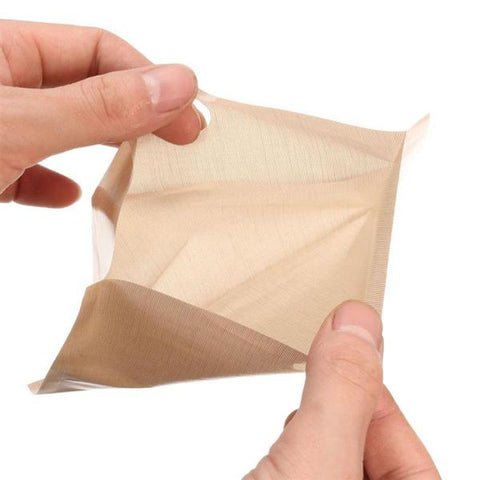 Package included
2 pcs Non-stick Toaster Bags